My Rating: 2.5/5 ★★☆☆☆
Where do I even start? Well first of all, I'm really disappointed. I had high expectations for this book because of all the high ratings it received. Most of the people I follow rated it a high four stars or more. It makes me want to re-read the book and see why they rated it so high and find out if I'm in the wrong.
I just got done reading my first long urban fantasy series about a bad ass heroine and was expecting something similar with this book. However, this book wasn't at all what I expected. I don't even think it is an urban fantasy. This is more of your paranormal romance and I know paranormal romance because I read them as my bedtime stories.
Here are some reasons why my rating wasn't as high as the others…
1.) The beginning of the book felt very rush to me. I felt like the author was just putting things together in a rush to introduce Bones. There wasn't a lot of details to fully introduce Cat and what she does. It reads like a diary if I'm being honest.
There is no smooth transition between some of the paragraphs. Cat will be doing something in one of the paragraphs and then in the next paragraph it's a brand new day and she's doing something different.
2.) Badass heroine? NOT, more like damsel in distress!
Like I said previously, I was expecting a ruthless vampire hunter who didn't take shit from anyone. What I got was not even close to that. Instead, Cat is suffering from daddy and mommy issues. She wants her mom to accept her vampire side and so she goes out of her way to kill vampires to make her mother happy. Really? *eye roll* She doesn't even know how to properly hunt vampires!!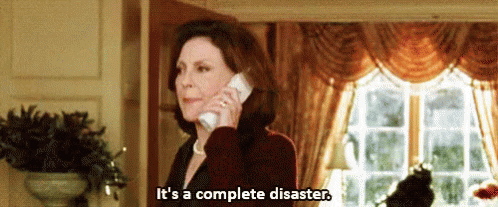 3.) IT NEEDED MORE ACTION! I never thought I would say this but I was looking forward to reading about her going out to kill vampires and solving big cases etc. I expected more killing action than sex action. *disappointed face* The book was really lacking in the action department. Even when she would go out to hunt down the vampires it wasn't done the way someone looking to take revenge would. She would just try to seduce her prey (which she did very poorly) and make a big scene about it. She is definitely not a Gin Blanco (from the elemental assassin series).
4.) Some of the scenes were just unnecessary and eye rolling. SPOILER ALERT: Like the scene where Cat tries to seduce Hennessy but then Bones and Cat end up making this whole scene about going on an awful first date and Hennessy intruding on it etc etc. *sighs* Couldn't they just find a more intriguing and cool way to catch him? Another thing was the whole Timmie involvement. I don't see how this Timmie adds anything to the book? It just feels so unnecessary and makes the book feel like a YA instead of a more mature book like it should be. I don't know but the whole thing reads like a simple paranormal book where the main female character is fighting a stigma about something and then falls in love with the guy she's suppose to hate etc etc.
❀ The Dirty Book Worm ❀